It may not be a blistering performer during bull markets, nor it may be a fund that ranks at the top in market cycles. But Birla Sun Life (BSL) Frontline Equity has one thing that most other funds do not – a track record of consistently delivering better than market returns.
On an annual rolling return basis rolled daily, BSL Frontline Equity has bettered its benchmark, the BSE 200 Index, 93 per cent of times over the past ten years. In the past five years, it has beaten the benchmark and the category average (large-cap funds) all the time, on the same metric. That is an impressive record.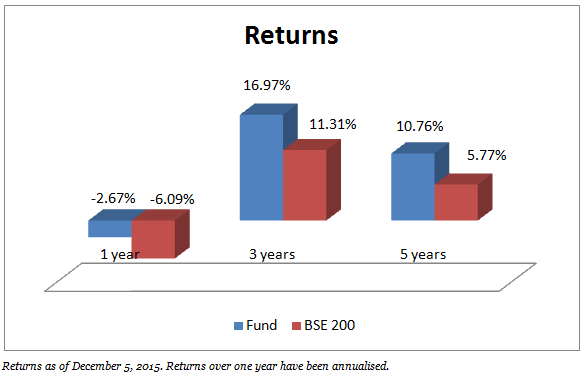 Not only that, BSL Frontline Equity has lower volatility in returns than its category average. It is adept at containing losses. In the 2008 slide, for example, the fund lost nine percentage points lesser than the BSE 200 index.
BSL Frontline Equity has, on an average, more than 85 per cent of its portfolio in large-cap stocks (classified by us as stocks with a market capitalisation of over Rs. 12,000 crore), thus making it predominantly a large-cap fund.
This marked large-cap tilt, its consistency, and lower relative volatility make it a fund suitable for those with a moderate risk appetite. in the one, three, and five-year periods, the fund has clocked returns which are 3-5 percentage points higher than the BSE 200 Index. It has also beaten its category average across market cycles.
Strategy and portfolio
The other large-cap fund from the same fund house is Birla Sun Life Top 100. While this fund also has an impressive performance record, it differs from BSL Frontline Equity in that it takes marginally higher mid-cap exposure. BSL Frontline Equity also aims at staying more or less in line with the sector allocation of the BSE 200, and does not veer away too wildly. BSL Top 100 has the freedom to deviate a bit more from its benchmark's (Nifty 50) sector break-up.
BSL Frontline Equity holds a very large basket of stocks (they number anywhere from 60 to 75), and the top ten stocks make up around 34-40 per cent of the portfolio, pointing to a diffused holding. It also follows, more or less, a buy-and-hold strategy, and does not churn its portfolio too frequently.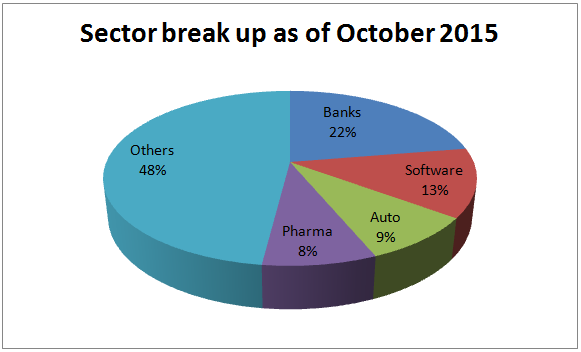 Its deft juggling of stocks within sectors has kept its returns ahead of the market. Maruti Suzuki, for instance, went from accounting for less than 2 per cent of its portfolio last year to being in the top ten holdings now. Its holding in Motherson Sumi, on the other hand, which had rocketed far more, was pruned. The fund also latched on to the growing promise in Infosys in the past year.
Similarly, after picking up the once-shining ITC, the fund rightly cut holdings in 2014. Given the stock's low valuations now vis-a-vis other FMCG companies, holdings in ITC have been brought up again. In fact, it is in FMCG that the fund currently differs markedly from its benchmark by having lower weights. The sector has seen valuations climb steadily higher as it holds better visibility and medium term growth prospects than other sectors.
In the same vein, the fund is currently according higher weights to industrial and capital goods sectors, through stocks such as Larsen & Toubro and Cummins India. These sectors can see a revival once the growth cycle takes off in full steam. The fund has also recently added to its holding in the energy sector via Reliance Industries. The heaviest sector weights are, obviously, in banking and financials, and software.
The fund has an AUM of around Rs. 10,126 crore. It is being managed by Mahesh Patil.
FundsIndia's Research team has, to the best of its ability, taken into account various factors – both quantitative measures and qualitative assessments, in an unbiased manner, while choosing the fund(s) mentioned above. However, they carry unknown risks and uncertainties linked to broad markets, as well as analysts' expectations about future events. They should not, therefore, be the sole basis of investment decisions. To know how to read our weekly fund reviews, please click here.
[fbcomments]